The Successful Coach: Launch and Thrive Program
Your 4-Month Blueprint to Launching Your Passion-Based Coaching Business, Signing On Your First Clients, and Creating Your Freedom Lifestyle
Hello millennial lady – I know you want to start your coaching business but may not have any idea where to start. I know you've probably joined a bunch of Facebook groups and have downloaded a ton of online freebies, but still can't seem to figure out exactly what you have to offer (that's different from a gazillion other coaches out there) and what value you bring to potential clients.
You may not know how to talk to prospects, get them on a phone call, or convert to a paying client.
You would (almost) give your right arm for an online coaching business that consistently brings in $2K-$7K months so that you can resign from that soul-sucking day job of yours!
Who is The Successful Coach: Launch and Thrive Program for?

Those ladies who are serious about taking action to FINALLY achieve your goals of:
Handing in your resignation letter and quitting your 9-5 (or let's be serious, 8-6 job + commute)

Earning $2K, $5K, and $7K months consistently

Creating a freedom lifestyle where you aren't chained to a desk or 2 weeks annual vacay

Traveling more and ticking off your bucket-list destinations

Having more time for family, friends, and self-care

Making your own schedule (including penciling in mid-morning yoga classes!)
I've been there, done that and bought the t-shirt.
I've successfully pivoted careers multiple times and am now LOVING being an entrepreneur.
Leaving a 6-figure job in order to pursue your freedom lifestyle can be hard (I know, because I did it!). It takes courage, inner growth and investing in the right coach to make it happen.
I work with ambitious, introverted women, helping them start and grow their online coaching business, sign on ideal clients and design their freedom lifestyle.
I help you work through overwhelm, fear, limiting beliefs and money mindset issues that hold you back so you can confidently grow your business and make a positive impact.
Going from self-doubt to beautiful confidence is my specialty! Helping you create an online coaching business that supports your dream life of freedom, wellness and travel is what I'm all about.
I'm an animal lover, tea enthusiast and Freedom Lifestyle Coach who lives in the Cayman Islands. I'm also a medical doctor, former health insurance executive, speaker, wellness consultant and double-certified life coach.
Are you ready to create your beautiful life, make a positive impact, work in inspiring locations and live life on your own terms?
What can you expect in this life and business-changing program?
YOU GET EVERYTHING HERE AND MORE:
1. CUSTOMIZED VISIBILITY PLAN AND SALES STRATEGY
This is YOUR personalized visibility plan and sales strategy for marketing your business in a way that feels good and making sales feel fun, authentic, and genuine. We brand your personality, package your unique skills, and call in your perfect clients!

2. THE GOAL-SETTING, DEEP DIVE FREEDOM PACKET
The Freedom Packet is designed to get you clarity AND results before we even get started. Set your intentions, confirm your goals, get clear on what your freedom lifestyle looks like, and then we create a plan to manifest that reality.

3. EIGHT 1:1 PRIVATE VIDEO COACHING CALLS
You get eight biweekly, one-on-one 1-hour Zoom video calls with moi. This is your safe space to recap everything, ask questions, work on strategy, and get deep coaching to vanquish those limiting beliefs and blocks that are holding you back right now from making bank with your biz.

4. VOXER SUPPORT
Because the support shouldn't stop when your coaching call ends! Get continued motivation, inspiration, AND coaching between our calls!

5. WEEKLY ACCOUNTABILITY CHECK-INS
When you make this investment, you're getting the right support that keeps you on track for more abundance, prosperity, money, and freedom in your life. With weekly accountability check-ins, you get to kick procrastination, hiding, and not-good-enough to the curb - you get your weekly infusion of high-vibe, positive, personalized feedback and motivation!

6. WORKBOOK AND RESOURCES
When you need guides, resources, workbooks, and examples to accelerate your success, I got you girl! You get personalized resources where appropriate so that you get to lift your coaching business into high gear and get the fastest results possible.

So for those of us curious to open that discussion and ask ourselves what is possible...?
The Successful Coach: Launch and Thrive Program may be perfect for you.
If you're tired of:
The overwhelm with everything you have to do in your biz and getting prospects on the phone

Lack of know-how and where to start

Comparisonitis: Comparing yourselves to other successful coaches and feeling like you'll never get there

Not feeling solid on what your niche is or who you serve

Your messaging not resonating with your target audience (not getting engagement), as well as being confused as to what and where to post

Thinking your brand is only a shiny logo and some colours

Still working in your full-time job and not feeling like you even have enough time to build a biz

Feeling exhausted with all the tech "stuff" you think is needed for an online business

Not being confident in your pricing and services when speaking with potential clients

Not comfortable closing high-ticket clients

Feeling like you don't where or who your next client is coming from…
…And you're serious about taking the next RIGHT step for you, then book a call and let's chat about what your passion-based coaching business could look like.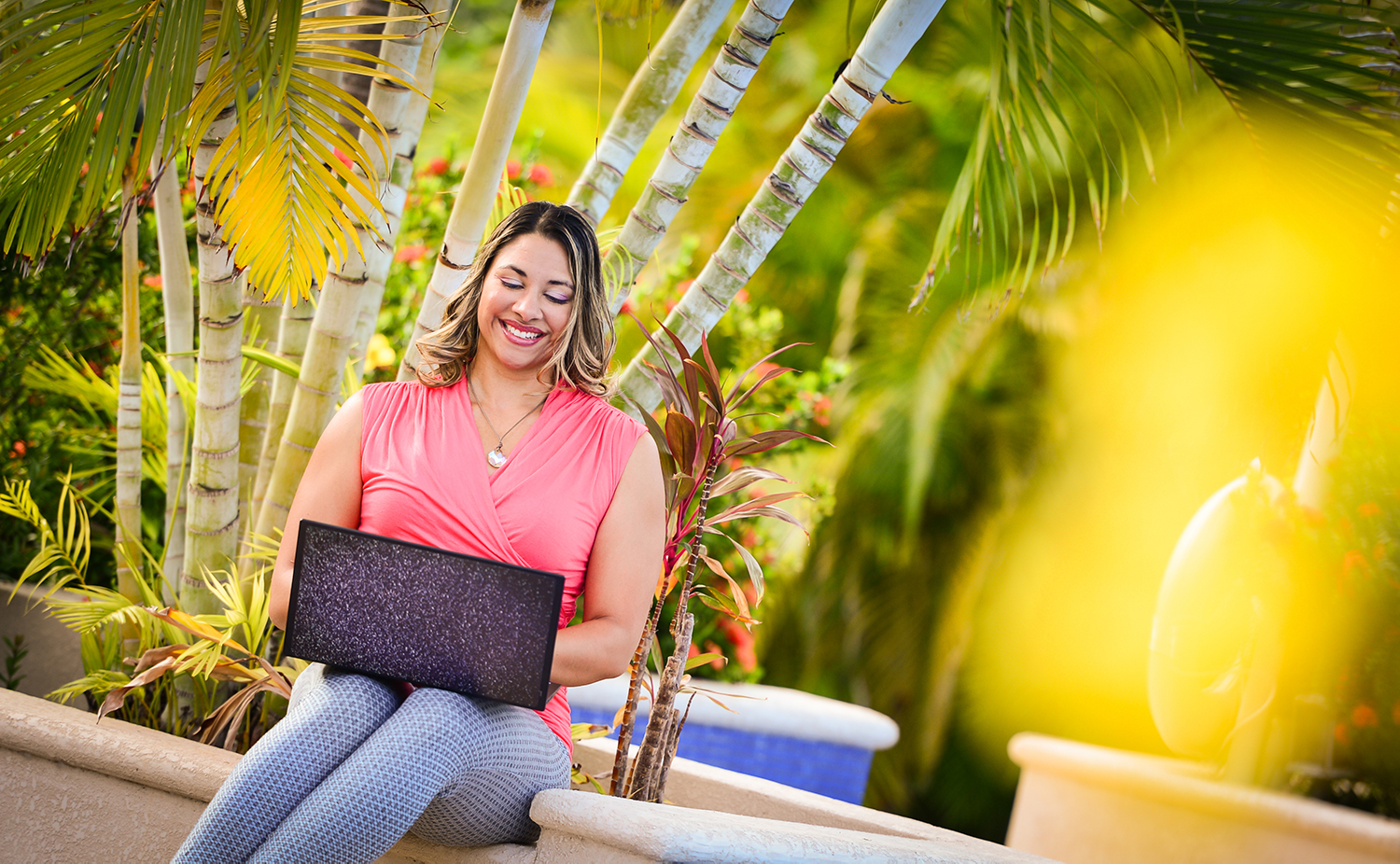 If any of this has resonated with you, then this may be a good time to pause, take a breath, and check-in with yourself to see if exploring The Successful Coach: Launch and Thrive Program is right for you.
For 4 months you will receive:
Biweekly, one-on-one 1-hour Zoom video calls ($3,665 value)

Voxer support between calls ($1,999 value)

Weekly accountability check-ins from me to keep you on track ($986 value)

Customized plan for launching your business, branding your personality and signing on clients ($497 value)

A goal-setting, deep-dive workbook to get you clarity AND results before we even get started ($197 value)
TOTAL VALUE: OVER $7,340+
Investment:
4 payments of $1375

OR $4997
Prices quoted in USD.
Are you a VIP lady?
Let's chat about my VIP program, where you get everything listed above, PLUS:
A full day experience in the beautiful Cayman Islands or another destination:
A 2-hour in-person intensive with me to dig deep into your business and get clear on your next steps for signing on new clients and growing your business
Lunch together at a fabulous restaurant on the world-renowned Seven Mile Beach
An afternoon of adventure filled with fun, laughs, and entertainment
Leave with amazing memories, incredible clarity, and huge motivation to inspire you to take big action in your biz
Here's what others have to say:
"Working with Kalila Bodden is a wonderful investment to make in yourself!
In my time working with Kalila, I started out with a lot of anxiety about my new coaching business which surfaced in the form of self-sabotage and avoidance.
Kalila helped me to take the pressure off and allow myself the space to step back and re-focus so that I could find clarity around my niche and my messaging. She also helped me to tackle some perfectionist tendencies and confidence issues in order to make steps forward and move into an online presence without stalling and over-thinking.
With Kalila's guidance I have finally allowed myself to slow down and see the next step in front of me while I build the framework for my own coaching business and enjoy the freedom that my business provides me along the journey!
Kalila is a fantastic coach who is genuine, caring, understanding, and vastly knowledgeable when it comes to building a healthy and happy life on your own terms!
For those of you on the fence about working with Kalila to build your online coaching business, I suggest you go for it!
Thank you for the wonderful insight, support and guidance Kalila!"
— Laura Koschade, Strategic Goal Setting and Finance Coach
I had just finalized my decision to build a coaching business but had no clue how to start.
Kalila helped me identify my niche so that I could attract my ideal client.
I knew I wanted to help people transform their lives but she helped me narrow my focus down to mindset and habits.
She also helped me see which areas of my business I needed to focus on first and which ones I could hold off on. I was able to start putting myself out there and engaging with my ideal clients right away!
Kalila also helped me build the confidence that I needed to believe that this adventure was actually possible.
After working with Kalila, not only do I feel more confident about my business, I know that I will be successful. I made so much progress with her and I am thankful that I was able to learn so much.
— Jennifer Merchant, Habit and Mindset Coach
Take a chance on yourself and see if The Successful Coach: Launch and Thrive Program is what you need to unlock your incredible new future.
Where will you be in the next 4 months? Still sitting in the office telling yourself "one day"..? Or running your successful online coaching business and living your freedom lifestyle?